Chew Green C.I.C. is based in Northumberland.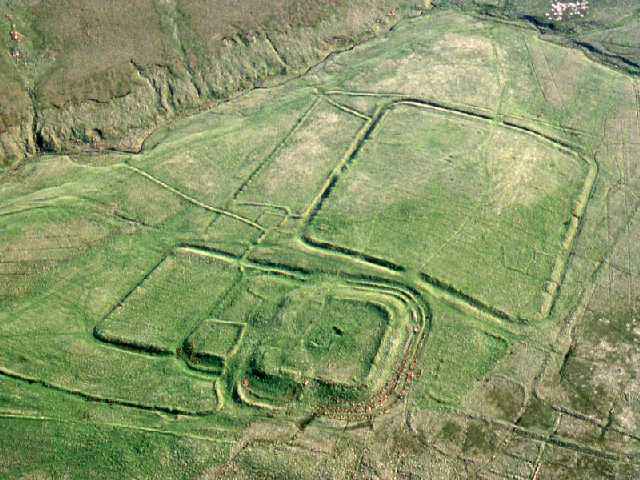 Our company name and logo could be as cutting edge as the technology we work with, but actually they're derived from a Roman marching camp.  Chew Green is on Dere Street, the Roman Road running north from Hadrian's Wall into Scotland.
Much of Dere Street is the modern A68, but from Rochester the roman road becomes almost traffic free and meets the Scots border at Chew Green.
Many Roman camps became today's Northumberland villages.  Sets of streets on curiously precise East-West and North-South alignments, struggling to deal with the impact motor traffic.  However at Chew Green the mark of the camp on the landscape is preserved.  It's so remote that Google Street View was filmed by hand.
We believe in respecting our heritage and environment, but looking outwardly and upwards for solutions to today's problems.  Being aware of your past doesn't mean that you have to stay stuck in it.
Our company is based 40 miles south, from the offices and workshops which make up Dissington Hall Business Hub.  The setting is less remote than Chew Green, we are the gateway to some of the best cycling areas in the UK, close to Newcastle-Upon-Tyne.  Get in touch, we'd love to hear from you.